Best Lawn and Landscape Service Scheduling Software 2023
It can be hard to run a lawn care business. A successful lawn care company must manage multiple moving parts. The weather can be unpredictable as crews leave and take on new landscaping and lawn care jobs. The best Lawn Landscape Service Maintenance Software eliminates the guesswork, allowing you to run your lawn-care business on a single, comprehensive platform.
Landscape business management software with a bundle of features can change how your business is managed. Landscape and lawn care service scheduling software helps businesses transform their operations and work more efficiently. The software offers landscaping professionals time tracking, automated schedules, billing, invoicing, and customer information management.
What is Landscape Software?
Landscape management software can be a computer program or a mobile app that helps landscaping businesses run more efficiently and maximize their cash flow. Most business software targeted at landscaping companies helps with the following:
Schedule:
Manages employee timesheets and schedules clients to receive one-time services or recurring ones. The majority of business software automatically creates a schedule to maximize workflow.
To provide accurate pricing, assign employees specific tasks, and track their work hours.
Customer Relationship Management (CRM):
Such tools help you manage relationships with clients and find new customers. This umbrella includes service history tracking, complaints management, and communications.
Tracks all services performed for the customer account. Sends invoices to customers upon completion.
Route Optimization:
Creates the best route for all daily tasks, ultimately reducing fuel and time costs. The software can update routes to reflect delays and cancellations.
Track your lawn care equipment and supplies. The software can notify you when your equipment needs maintenance, or inventory is low.
<
The Need for Lawn Landscape Service Maintenance Software
Demand for lawn care services will increase when the grass grows in spring. Your company needs a system to help it meet this growing demand. The solution? With Service CRM lawn maintenance software, you can sync all client, scheduling, and billing information in one database.
You will want your dispatcher to be in the best possible position to handle as many calls as possible when they start pouring in. It can be a hassle to sort through client profiles, paper records, databases, and a physical schedule for available time slots. All your client and appointment data is stored in a single place by lawn maintenance scheduling software. The dispatcher can access all records while still on the phone.
Multitasking is easy with this add-on. Your dispatcher can set up the new project's details without putting the client on hold. You won't need to worry about your client waiting anxiously for their lawn to grow. Accurate, immediate responses instill confidence in your clients and encourage them to return to you.
What are the advantages of Landscape Management Software?
Landscape Business Management Software allows you to:
1. Plan your projects, create proposals in advance, and track your equipment.
2. Instantly see what's happening on the ground and who is doing it.
3. Automate the dispatching of jobs and schedule them more efficiently
4. Improves communication and customer management
5. To increase sales, marketing, and lead generation are essential.
6. Get complete insights into your business data and customer feedback.
Simplify operations with top Landscape Scheduling Software features
1. User-friendly Interface
2. Fast learning curative
3. Reasonable Prices
4. Comes with a strong CRM system that handles everything
5. Real-time field staff tracking
6. Helps users to manage tasks easily
7. Helps users to optimize routes and also has appointment reminders
8. Fully Customizable
9. Simple and easy to navigate
10. Very simple and easy to use
The Best Service Scheduling Software for Lawn Care & Landscaping Business Improves Customer Service
You may wonder how Landscape Service Management Software can improve customer service. You must provide your customers with the service they asked for on time. Your reputation is at stake. You can improve customer service by choosing the best service scheduling software.
Automated Work Scheduling
It is not enough to make one visit. In the business of lawn, trees, and landscaping, it takes several visits. It is usually necessary to make several visits, which must be coordinated and timed with previous services. By providing service on time, you reduce the number of calls from customers wondering if they have forgotten their job.
Service scheduling software with automatic scheduling rocks here!
Automated scheduling allows you to schedule services automatically based on predetermined criteria. Your service scheduling software can automatically schedule your next visit, ensuring you meet your customers' expectations.
Customer Service
Customer relationship management is about giving customers access to their accounts 24/7. Giving customers 24/7 access to their accounts is the best feature in any scheduling software.
A customer portal allows your clients to do things like paying bills, checking an invoice, accepting a quote, or finding out the job schedule without calling.
The portal allows customers to ask for more work or submit questions regarding existing projects. It also reduces the need for service calls at the office, allowing staff to spend more time on other tasks. It makes your customers as well as your employees happy.
Service Alerts
When we talk about customer service, it is generally related to communication and meeting customer expectations. In the service industry, weeks can fly by quickly. New customers join, and your backlog of work becomes unmanageable. You need to be able to quickly and easily communicate with your clients about their scheduled work.
You can quickly notify your customers about upcoming services using service scheduling software.
You can send notifications in batches to your clients via SMS or email, saving you the time to send them individually.
It is a feature that lawn care companies use to notify customers when they are about to apply a new treatment. The lawn care industry uses it to alert customers about upcoming plant care treatments.
Do not forget to use batch notifications to inform clients of any delays. For example, lawn care and landscape companies can send a message to all their clients if they are two weeks behind schedule due to bad weather.
Does Service Scheduling Software work for your business?
Scheduling software can improve customer service if you are in the lawn care and landscape business. It will help you schedule jobs in a timely fashion.
To avoid customers becoming frustrated, you must schedule jobs on time as your business grows. Scheduling features that automate the process will eliminate guesswork about who is next scheduled.
Conclusion
Landscape Service Scheduling Software is a great way to improve customer service by notifying customers about upcoming services and providing them with a portal. Service CRM is the best software for scheduling services. It not only improves your customer service but also helps manage your business.
Call Now - +91-9105730500 for Book Free DEMO of CRM Solution.
---
---
Designed for your industry
Select a category below to learn about Wintac's industry-specific features:
---
We're Trusted by Clients Across Industry Verticals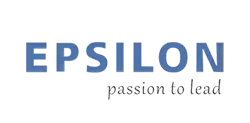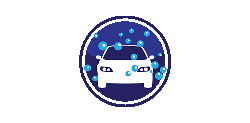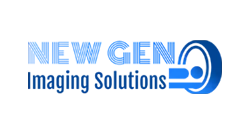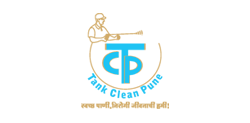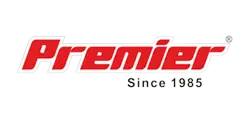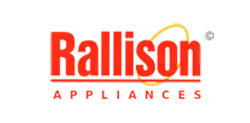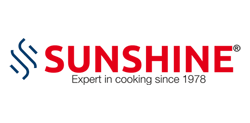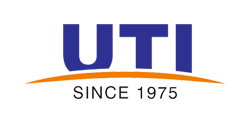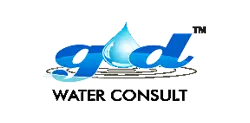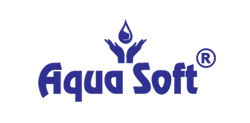 Your Solutions are Here!
Whether you're an electrician, plumber, builder, HVAC technician, locksmith, landscaper, or handyperson, gets best solution with FSM Software.
---
1
Contact us
Feel free to contact us 24*7
Ready to try Service CRM, Please fill out the form below
---
Bring your service business, at one place.