Choose the right AMC Management Software to automate your entire service cycle
In today's era, everything has become smarter. Businesses need to shift their way with AMC Management Software. It is the right software that smartly manages your service and maintains brand value.
When you incorporate AMC management software into your business operations will be the best bet. It is the right time for you to automate your service cycle.
What is AMC?
AMC stands for Annual Maintenance Contract. This is also known as a Contract maintenance agreement. Every service-based business must check whether the equipment sold to customers is running well or not. For Maintenance purposes, they charge some amount from their customers for a particular product purchased by them for a fixed period.
The AMC contract period can be of a few months or years. It depends on the customer purchasing contract. As per the contract, every manufacturer provides after-sales service and alerts till that period for regular services to that product.
This is an essential formalizing process for customers. Under this contract, they are protecting their investments in products and services against unplanned downtime. It is the contract that cares about your operations and improves them day to day. AMC eliminates irregularities and ensures business continuity.
AMC includes service support, fixed costs, and a mind to focus on core competencies. This contract is designed to improve the bottom line of the business. This will keep the equipment running shape for a long period. They provide multi-craft maintenance by solving maintenance-related problems with expert technicians at the right time.
What do you get to benefit from AMC Management Software?
AMC management software is not only associated with Business Growth. They provide individual benefits to Business owners, service engineers, and customers. This software is important for a service business to manage the requests and responsibilities at the right time.
This software is based on the ideals of a well-managed approach. This will help you with limited resources and costs. With the help of software, you can track complaints, technicians' jobs, and customer feedback. These in turn will increase brand reputation in the market.
With the AMC management software, businesses do not need any additional employees to follow up on service parameters. Everything will be done automatically and accordingly. Either design emails, messages, and campaigns on time.
Also Read Blog: Why is AMC important?
This software has the best feature for managing customer relationships. As they remind the birthdays of Customers with an SMS and Email integration system. You can easily schedule service calls such as complaints and regular servicing under warranty contracts.
Contract management software is all in one, as they have complete details of all contracts in one place like AMC due, AMC completed and renewed, etc. It will satisfy customers with the best and instant servicing. Proper and responsive deals, methods, and solutions show your particularity and responsibility for the job from your side.
AMC Management Software helps small and medium-scale industries to manage Annual Maintenance Contracts
Whether your industry is small or medium scale AMC maintenance software has provided effective product service. This has removed all problems related to tracking, technician, notification, and schedule with their smart features. You can get feedback from customers and industry reports in a single click.
With the help of software, workforce progress, detailed summary of the services, and current status of specified task access are easily opened and studied by business owners. Every alert for product maintenance to get service done is managed with calls and SMS. Without any confusion or double work, Proper schedules and tasks are completed which provides satisfying support.
Annual Maintenance Contract Management CRM Software has helped in building good relationships between the industries, technicians, and customers. This easiness has made for you to save time and cost. So that you can focus and function on other important tasks of industries for growth and market.
This software has enabled customers to enjoy their services, and technicians to solve expertise and industries for proper maintenance. Their user-friendly dashboard notifies the owners and team of pending and open tasks and processes. Every feature of the software is smartly designed as per interest and requirements.
Hassle-Free Service Reminders from time to time
When an industry notifies contracts and complains at the right time. It helps to manage the contracts efficiently. With the AMC maintenance contract management system, you will be able to manage on-time resources and services before deploying them to their respective address. This gives us a perfect way to deal with and maintain the trust of customers and maintenance contracts.
These methods show responsibility and degree to fulfill the tasks. Bad management can make a customer call to remind you. But with AMC Management Software, you make them feel cared for and reminded of the best, easy and quick.
Build Strong terms relationships with customers
Every Business is successful when they have strong terms with its customer base. But When there is a rise in numbers, it becomes complicated and challenging to find easy ways to manage all the requests and duties at once and limited. That's why it becomes an ideal choice to incorporate Contract Management Software among industries.
You can easily find the nearby dates of services, and track complaints with the best solutions at the right time. Without any other complaints such as service problems, complaints, calls, etc. You can make happy customers even if your resources are limited.
Start Saving Resources and grow 3x businesses
Confused and unknown ability to stock and use resources will not lead to anything productive. This confusion and deployment use is natural with manual work. This will not even make a good outcome even after the voluntary performance despite giving the fullest. AMC management software helps you to manage the resources well while deploying them.
From road shows and advertisements to service management, everything will be done accordingly. That's why this software is considered future-ready software. They provide a platform to save expenses and increase the ability for growth of brand value. It creates responsiveness and good management among the industries.
Conclusion
With the reading, We hope you get an idea to gear your business with beneficial AMC Management Software. If you are looking for a CRM to grow your business, with Name of the web is possible. This development solution is proven right and beneficial for you with easier technology. They have the best features to serve customers' experience of satisfaction in the true sense.
---
---
Designed for your industry
Select a category below to learn about Wintac's industry-specific features:
---
We're Trusted by Clients Across Industry Verticals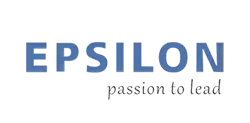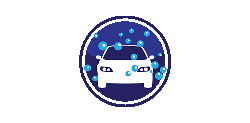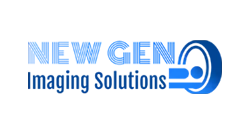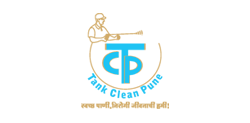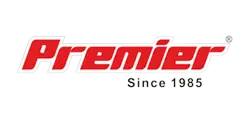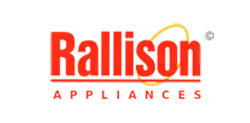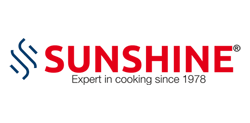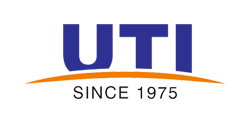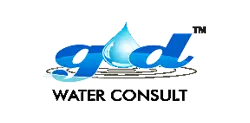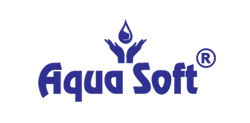 Your Solutions are Here!
Whether you're an electrician, plumber, builder, HVAC technician, locksmith, landscaper, or handyperson, gets best solution with FSM Software.
---
1
Contact us
Feel free to contact us 24*7
Ready to try Service CRM, Please fill out the form below
---
Bring your service business, at one place.