The Benefits of using HVAC Field Service Management Software
HVAC Service Software is designed to organize the schedules and job management process. It has automatic features for notifications and a compressive CRM tool. This software helps to manage the business with some technicians and many clients.
HVAC Service Software
It is preferred at an early stage to have HVAC service software because it saves time from those tasks that can be outsourced. This software tracks a team of technicians to detail their job assignments.
With the HVAC Service Management Software, we can improve organization schedules and task assignments. So that the manager can set their function with exact data of their employees working.
HVAC service scheduling software keeps track of its customers with history, preferences, and previous conversations. They automatically send reminders and receipts by ensuring job history and allowing team members to coordinate the task assignments.
In Business, Best HVAC service software helps to keep everything in one place. It has helped the users to maintain customer relations, estimating, dispatching, invoicing, and payments. This software has eliminated the paperwork and managed the work order digitally.
The problem of double booking, under booking, and overbooking has been prevented by HVAC Service Software. Due to schedule features by employees. You can add attachments and notes and assign jobs to other team members. It is software that maintains contract quality through job forms and checklists.
AC Service Management Software
Every AC company wants to work alongside the largest AC companies. With the AC service management software and modules of F- gas, you can handle work in good hands. It is software that manages the system from installation to annual service and repairs.
Under AC repair and service management software, every job is taken care of efficiently with either documentation or callouts. It can manage a one-person team or a large fleet of engineers easily. The range of software is growing and supportive which helps the business at every step of the way.
Air Conditioning service management software is a complete solution to the HVAC Company's tasks and challenges. It helps to bring customers, engineers, and sales teams together for managing everything in one place. So the managers can save time and get other jobs done.
AC service repair management software has made communications easy. As you can send the job directly to the engineers to improve performance and customers. For increasing profitability and generating repetitive business. It is the best software that provides Ac specialists service at the doorstep.
To make complex things easy, HVAC companies work on job-oriented contracts and service work. AC Service Management Software offers strong invoicing and technician tracking tools for the result of best service management. It enables managers to track the work performance, claim process, and costs in unneeded situations too.
AC Repair Service Management Software
It is difficult to manage huge clients with several skilled technicians. With AC Repair Service Management Software, you can run your ac business easily. It is different from other service industries; ac repair has a lot of one-and-done customers. It has daily phone calls from clients who are new or regular.
With huge management, you need an easier way to keep track of organized projects, clients, and technicians. It is AC Service Repair Management Software that helps to arrange, manage and get repairs. It is software designed for business owners who work in the air conditioning industries and their service sectors.
Air Conditioning Repair Service Management Software is considered a better service management tool that allows one to manage tasks in one place simply and easily. It is a platform for companies that not only do ac repair units. It is software that is connected with every unit of software which avoids missing and mismatched data.
So if you are still using excel sheets and AMC to manage the repair service and complaints. Then it is time to change it with AC Repair Service Management Software. As it becomes difficult to get the exact and proper reports for making business decisions. With this software, you have a chance to improve the business, go to work, and optimize operations at every stage.
Air Conditioning Service Software
If you want to increase sales, schedule the day and know what's happening. It is good to have Air Conditioning Service Software in your company to expand the business. This software helps to manage the contract and organize the company.
Air Conditioning Service Management Software believes in working smarter not harder with modernized and automated features. It is software that has improved internal communication and service agreements. It is simple and easy to make a jump start as a professional company.
Best Online Air Conditioning Or AC Service Software helps businesses to manage the air conditioning means and their workers who are running on roads from job to job. You can schedule job appointments, dispatch jobs, and charge invoices directly on service on-site. It is revolutionary software that is safe and secure.
Air Conditioning Service Software can be said to be a one-point solution that manages everything either to boost sales, job performance, etc. with a web-based system. It is software that is ready to make comparisons with various models and contractors.
Here are some features of Air Conditioning Service Software:
1. Invoice Management Easily - It has an automated feature for invoicing and payment reminders. To get paid easily with planning and tracking.
2. Integrated with Calendar - With the tracking tools, it has kept the data streamlined. The calendar is always scanned and accounting will breeze.
3. Lead Management - Real time updates, GPS support, live updates, and updated photos.
Conclusion
To help AC and its service business with accounting, scheduling, routing, and many more subjects, fulfillment usage of this AC Service and Management Software are essential. This software will help to set the quality standard of the industry with service and installations.
---
---
Designed for your industry
Select a category below to learn about Wintac's industry-specific features:
---
We're Trusted by Clients Across Industry Verticals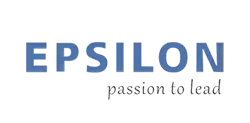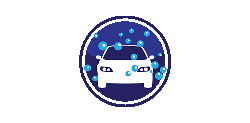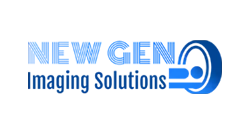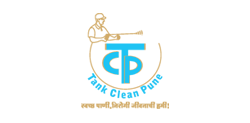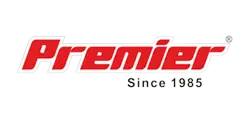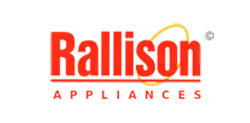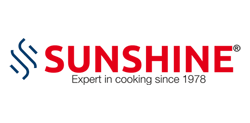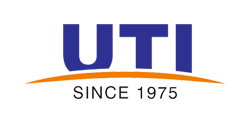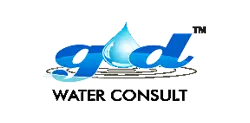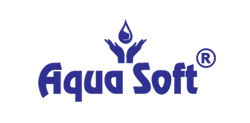 Your Solutions are Here!
Whether you're an electrician, plumber, builder, HVAC technician, locksmith, landscaper, or handyperson, gets best solution with FSM Software.
---
1
Contact us
Feel free to contact us 24*7
Ready to try Service CRM, Please fill out the form below
---
Bring your service business, at one place.