No. 1 CRM for Heavy Machinery and Equipment Maintenance Industry
Every industry wants to operate its production or operations without any roadblocks. For regular and effective industrial maintenance. You have to allow your business to continue with Industrial Maintenance software.
Industrial Maintenance Software
With Industrial maintenance software, you can make a grip. On the management and maintenance of equipment. It becomes more important for internal maintenance. With the help of the software, it is easy to recognize performance, user friendliness, and unparalleled user interface.
Industrial Maintenance Software is a world class computerized maintenance management system. It is discovered to provide benefits of automating the processes. This software ensures the production cycle works in a smooth and continuous process.
Here are some features of Industrial Maintenance Software:
● Equipment management in documents or with fact sheets.
● Planned work due to automatic alerts. This alters using a calendar or drops and drags feature.
● Preventive and corrective maintenance management
● User friendly interface maintenance
● History maintenance in detail.
● Inventory management with statistics.
● Alerts to Stock management.
● User analysis, report, and maintenance with customization.
Advantages of Having Industrial Maintenance Software:
● Saves time as you have quick access to all information such as data sheets, planned works, and applied materials.
● Availability of equipment and Maintenance of productivity.
● Avoid delays due to stock alerts and management.
● Help in making better decisions.
● Access and command over real information.
● Requirement of law and international certification fulfilled.
Heavy Equipment Repair Software
Revenue and profits play a major role for manufacturers and dealers of Heavy equipment. It is important to find out the performance of service programs for driving factors. In service management, the key to driving heavy equipment is inspection software.
Heavy equipment is the heart of management. Equipment is the foundation that underpins everything either facilities or plant standards. As people need to be sure. It is good when heavy equipment is down for repair.
Heavy equipment repair and maintenance software helps the equipment to function properly. With this, you can make revenue funds easily and possibly. This is software that helps heavy equipment keep running. To avoid unscheduled down of equipment proper heavy equipment maintenance is required.
Cripple production for the hours on end helps to plan, track, preventive maintenance, and safety and saves money from unplanned costs. It is possible with Heavy equipment repair software. It delivers the error message from customers and monitors the technology by use.
Here is some feature of Heavy Equipment Repair Software:
● Affordable software due to the right price.
● Advanced features and speedy capacity make its powerful software.
● It is easy to use and set up as it runs in minutes.
● Fully customized by asking for modifications.
● Helpful and friendly support makes its outstanding customer service.
Equipment Maintenance Software
Equipment maintenance software helps to track the asset performance and ensure preventive tasks to optimize the scheduled happenings. It is designed to handle work orders with maximum efficiency.
Here are some functions of Equipment Maintenance Software:
1. Easy track assets such as warranty, expected lifetime, history, costs, and depreciation.
2. Able to Track equipment by ensuring details of records, maintenance, service history, model numbers, and contracts.
3. Employee management by identifying the need for labor, the evaluation of performed tasks, their qualification, and rates.
4. Inventory management - In simple, ordering and tracking the essential parts are in stock.
5. Work order management - Quick and easy scheduling of the unscheduled maintenance of equipment.
With the Equipment maintenance software, it is time to cut the unscheduled downtime. Maximize the value and extend the life cycle to get goods from equipment. It helps to identify the weak spots and close the gaps.
Heavy Equipment Maintenance Software designed to get back in control of equipment management with features that work for both technician and management. This software can see and schedule maintenance to prevent costly and unusual headaches of work orders.
Here are some ways Equipment Maintenance Software helps the department:
● Help to increase the equipment's long life reliability.
● Better management and progress to managing the team.
● Safety and easiness among the government standards.
● Empower the technician's work and production
Preventive Management Software
Physical assets and equipment play a crucial role in the organization. They are meant to provide oxygen to the organization. It is unusual for an organization to suddenly have a downtime of machinery or assets due to malfunction and breakdown.
Without equipment, the organization doesn't work. As people are not able to work and customers due to gaps are not happy. For this challenge, preventive management software was introduced. Now, this software manages records, warranties, and work orders. It becomes time wasting for an organization to hold this compliance process.
Every Organization wants its work to be done effectively and efficiently. Best Preventive management software eases you to deliver the right work at the right time automatically. With the right technicians for the right asset. Hence, it is a computer programmer who smoothly manages the maintenance schedules of the company.
Maintenance managers primarily plan the technician's tasks and monitor the condition of the equipment. With the support of Preventive management software, businesses can streamline the workflow, and increase productivity and asset life cycle.
Every piece of equipment in the organization keeps running for a long time when the proper care is done. For this, the organization needs Preventive Management Software that meets its requirements. The software has every solution to get quick preventive maintenance. It is used to increase the capacity of equipment for production despite buying new.
Preventive Maintenance Software
Business is associated with risk. And their system due to excessive functioning and sinking charge for high costs. Major maintenance managers and facilities can't afford breakage due to costs. Best Preventive maintenance software can prevent high.
Businesses see huge opportunities for growth and scale on regular bases by integrating software. Online Preventive maintenance software makes systems a way to benefit the business. It is so simple and usual that management can maintain the operation process by preventing low time.
Top Preventive maintenance software maximizes the asset value and limits unusual replacement costs. The major objective of the software is to upkeep the schedules while prolonging the life of an asset. With regular upkeep, you can overcome sudden or reduced downtime together with routine tasks.
It is possible with the preventive maintenance management software to reduce the repairing expenses and loss results due to delay or halted production. You can get the people on board for the decision making process included in planning. With this software, you can track historical information through audits and inspections.
Timely inspection or maintenance of a piece of equipment can prevent production. Analyzing how much is used for getting effectiveness. Preventive Maintenance software addresses the potential problem and is ready with solutions before they occur and saves money. Safety and prevention are involved.
AMC Management Software
AMC stands for Annual maintenance contract. Every service industry provides AMC to their customers to retain their service. In this AMC, companies take a lump sum of the amount from their customer for a limited period for their fixed services.
If you want to manage your AMC Company, you need AMC maintenance software. It brings clarity, easiness, and management to your services and data. With this software, when you search for a client name, click all details and data related to that client will automatically result.
However, it depends on the client's wish to project AMC till their period. Annual maintenance contract management software makes you smarter. You can have a summary of AMC service and complaints on the dashboard. So with this, you can easily step up for solutions, actions, and interpretations for quality service to customers.
Best AMC Management software reminds us of AMC and its services. Such as when going to start, problems, etc. With this, you can easily handle customer renewal policies, modifications, and particular services. It is operated easily as it is user friendly and has smooth operations.
AMC Management Software tracks particular customers. To analyze their service and maintain beneficial relations with customers. It provides extra and quality service to the customer who is above their profit. It helps you to know the status, complaints and sales warranty, etc. in click for fixing at free cost.
Conclusion
The industry's most important branch is management and maintenance involving heavy machinery, other equipment, etc. to run in the marketplace. It is possible with maintenance software and a technical environment. As they serve best, easily, and productively which is important to profit and customer support.
Call Now - +91-9105730500 to Book a Free DEMO of CRM Solution.
For more information visit: https://www.servicecrm.co.in
---
---
Designed for your industry
Select a category below to learn about Wintac's industry-specific features:
---
We're Trusted by Clients Across Industry Verticals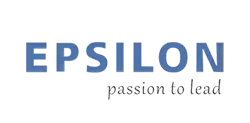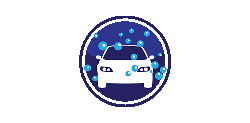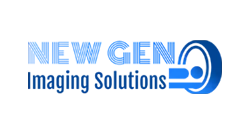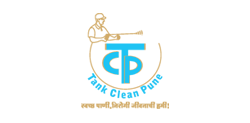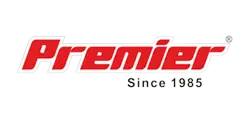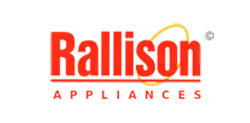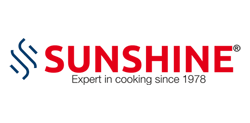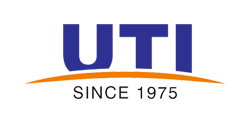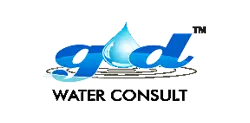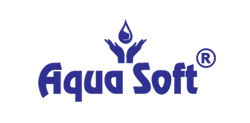 Your Solutions are Here!
Whether you're an electrician, plumber, builder, HVAC technician, locksmith, landscaper, or handyperson, gets best solution with FSM Software.
---
1
Contact us
Feel free to contact us 24*7
Ready to try Service CRM, Please fill out the form below
---
Bring your service business, at one place.