Elevator Lift Service Maintenance Management Software – Importance and Key benefits
We use elevators in our daily lives several times. We don't even think about how much they are safe for us. Because we know that someone is dealing with security issues and managing them. But how? With Elevator lift maintenance software.
Elevator Lift Service Maintenance Management Software
Yes, it is software designed to meet security issues, consistent maintenance schedules, and meet the standards of clients. It becomes the duty of elevator companies to service after the installation to meet the necessary calculations, define all the needs, and check the sub-parts of the elevator for safety purposes.
What is Elevator Service Software?
Elevator service businesses need tools to respond to urgent calls, schedule maintenance, and optimize operations. With the help of tools, you can balance your speed and be able to give quality service. In India, this efficient tool is known as Elevator Service Software.
With this software, you can keep track of every job detail such as time on the job, payment acceptance, and customer details. This software is designed for servicing and maintenance alone. It is easy, affordable, and saves time savings. So that team members can focus on other tasks to speed up the business and their productivity.
Elevator service software is an excellent management tool. It has automated features of communications such as SMS or mail to inform customers about their booking or upcoming job. You can access every detail of the job over multiple locations effortlessly. You can customize your software to meet your standards.
They have brought team transparency and visibility in the field such as payrolls, accountability, and much more. It has a streamlined process for cost estimates, invoices, and inspections. This software provides web and mobile app-based platforms. This software will increase business profitability by minimizing unnecessary trips and ensuring compliance standards.
Elevator Lift Maintenance Software Features
Elevator Lift maintenance software eliminates the paperwork and sets up the technology in Business. With instant communication, smarter schedules, and GPS tracking. This software has other features which will give your business a lift. They are as follows:
1. Scan Data
Without the paperwork, Workers can record photos, notes, and customer signatures on-site. With one search you can enter into detail and allow them to check the jobs. This has saved the time of the team to hold the huge diaries and search from long to small.
2. Sharp Every Process
It will streamline the business process of scheduling, dispatching, invoicing, and more. With ease, you can manage the customers and track the jobs the right way. The elimination of complicity and multiple tasks and locations cuts from the edge due to digital smartness.
3. Designs Trade
This software offers help to industries by keeping their work and lives simple. The maintenance companies from a single system specify the requirements of the service. And provides an effective and efficient business solution with route planning.
4. Customer Management
With the secure database software, you can maintain every customer detail in the customer management module. Every service level agreement, contract, lift management schedule, and list is maintained under it. With this software, you can have access to the customers on multiple sites, as well as store the history and other work of each site.
5. Stock Control
You can manage the level of stock with the help of software for elevator companies. The problem of spare stock never running with the stock module. It has a tracking feature that keeps reminding the left at base and across the fleet of vans. Alerts will help you that something will be running low on the nearby days it is not fulfilled.
6. Reporting
This software keeps track of the metrics that are important to you. It will enable you to stay informed on your business performance and sleek reports for stakeholders.
7. In the Cloud
This service software is available as a premise solution if required. You can access data within the cloud from anywhere.
8. Quotes and Invoicing
With this software, you can never miss any payment due to the invoicing module. As you will be able to know the status of outstanding invoices. Able to send quotes with the quotes modules and make the most of incoming business inquiries.
Easily Connect with your Field Technicians for fast escalations
It became crucial for service organizations to deliver good field service management. Choosing the perfect Lift elevator field service software works as a management tool for your business, streamlines field, and customer services, and improves customer experience. This software will enhance productivity, service technicians, and customer satisfaction.
Field Service Software for Elevators not only manages the technicians but makes effective use of them. This software helps the field staff to assign tasks to the most suitable technician. This software builds the proper system of tasks such as scheduling meetings, inventory management, on-field expenses, and warranty which becomes difficult due to lack of coordination and manual work.
With this service software, you can automate the business process. Avoids delays, duplication, and inaccuracy in operations. The digital tool has brought intelligence, real-time monitoring, and mobility for improved productivity and convenience. It has remote tools to establish more successful plans and business processes for field solutions and customer satisfaction.
Why you must buy CRM for Lift Maintenance Management?
To reduce the operational costs and increase the efficiency of the Lift and escalator CRM for lift maintenance management is important to buy. However, Elevator lift Maintenance Software is introduced to help, easily manage, reduce burdens and improve customer service. It will help the organizations with their experience and knowledge of lift service operations.
If you want to have single database solutions, you have to switch on those modules which fit your business and deliver support to the tools and people in managing the organization day to day activities. They will help you with initial inquiries such as Budgeting, creating jobs and allocation of resources to the automatic customer's notification, and reporting jobs, spares, and materials under the cost and billing.
Conclusion
For powerful, flexible, and integrated Lift & Elevators service software that grows your organization is CRM software for the elevator company. They will provide you with ongoing plans, preventative maintenance schedules, and a platform to book jobs and raise quotes and invoices in a more structured and organized view of operations.
---
---
Designed for your industry
Select a category below to learn about Wintac's industry-specific features:
---
We're Trusted by Clients Across Industry Verticals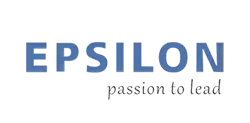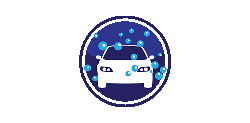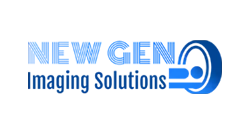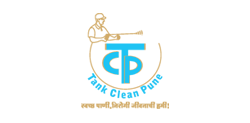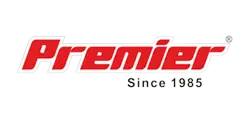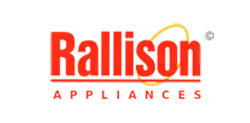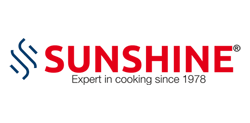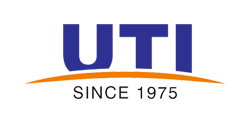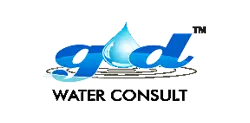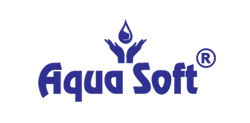 Your Solutions are Here!
Whether you're an electrician, plumber, builder, HVAC technician, locksmith, landscaper, or handyperson, gets best solution with FSM Software.
---
1
Contact us
Feel free to contact us 24*7
Ready to try Service CRM, Please fill out the form below
---
Bring your service business, at one place.