Complaint Management Software for Service Centers to manage Field Service Jobs
Complaint Management Software unifies the history, past interactions, and other customer data from the system and displays it as a single timeline for each customer. It is software used to improve the precision and speed of service by most complex processes quickly and more simply. With a single click, you move to the next stage which helps you to eliminate relative tasks and assignments.
Complaint Management Software for Service Centers
Field service jobs have to be associated with the right tools and technologies such as customer complaint software to deliver consistent customer service and knowledge to offer standards. It will help to streamline all the channels of business into a single view. It integrates smoothly and fast to make scale support to the business.
Service CRM – the most Efficient tool to handle Customer Complaints
Every business must track all customer complaints and their resolutions. It helps them to make brand value in the market. Manual processes, become challenging and take time which creates irritation and a lack of trust in the customer in the company.
Customer complaint software helps the business to respond to complaints effectively. It is software used to accept, categorize and track complaints. These complaints have been addressed, prioritized, and made alert by the customer service or support team. These are captured into the central system for ongoing analysis and improvement.
Service CRM is an integral part of business strategy for better customer satisfaction. It helps users to ensure all the complaints with quick and canned responses. It is a powerful complaint management tool that can turn customer complaints into compliments. Due to handling, responding, and monitoring issues and delivering a great experience.
It is the most efficient tool which monitors staff performance while dealing with customer complaints to identify the internal system of business. With this software, communication with customers becomes effective. They even capture feedback from customers to enhance the support system. These things can reduce future issues and complaints.
Customer complaint management Service CRM begins formal processes for receiving, recording, and resolving customer complaints in three primary phases in the system. Capturing the complaints, analyzing the problems, and implementing solutions to track the grievances and fix them. This system has a good contact database beyond basic contact information about the clients to capture their exact needs.
Best Ticketing Management Tool to manage tickets or Jobs
Every business must help its customers before and after-sales. This will help you to recognize your target and encourage teamwork. In Customer Complaint management CRM, the ticketing management tool helps the organization handle support requests.
The ticketing system is a powerful management tool that helps you to collect, track and work on customer requests on a single view. This will make it easy for staff to give the right solutions to customers at times.
There are some features in the Complaint management app which enable the customers to self-serve. You can have live chat on the website to get answers to queries. You will get varieties of features such as support, service, and interactions for better and quick resolutions.
The ticketing system is created on client requests, software will create tickets. In which issues raised by the customers will be undertaken. With the help of documents and interaction, agents are assigned. These agents have to check the data according to the problem and make a better place to solve it quickly.
These ticketing tools and solutions help the team to handle the management and challenges of business. You will have access to routine support tasks and integration to increase the efficiency of simplified ticket management. It has a scalable solution to a complaint management system for companies.
Generate new business opportunities with help of existing customer complaints
Every Business objective is to attract customers. But sometimes it becomes expensive and time-consuming to attract new consumers. So they keep their existing consumers highly satisfied which encourages them to repeat purchases and harass their attitude to bring new customers.
With the Complaint Management Software, we can look for ways to expand and strengthen the connection with customers. As we understand their expectations, problems, and quality service requirements. This service management provides the key to turning existing customers into loyal customers.
This software actively serves your customers with effective solutions. This way simply leads to an increase in sales, builds bonds with customers, and increases the revenue from existing customers. It will charge a low cost to both users and consumers for help and effective working.
This complaint management app helps to follow up with customers after sales. It will help you to keep your existing customers around you with follow-up emails of deals and offers. It is based on a systematic approach to making sure the customers are happy and word of mouth.
Online reviews and reconnecting with old customers can generate the interest of new customers. This will generate new business opportunities with your subject expertise. Gathering these data helps you to monitor staff and their job to respond to the complaints.
Conclusion
In today's era, every customer is knowledgeable and demanding. Complaint management software keeps the data and ideas about the customer problems and routing all the service requests and processes. This will save time because of a single desk and enables swift and efficient handling of queries and reports.
---
---
Designed for your industry
Select a category below to learn about Wintac's industry-specific features:
---
We're Trusted by Clients Across Industry Verticals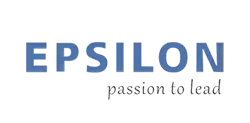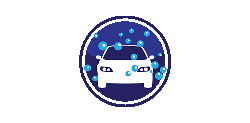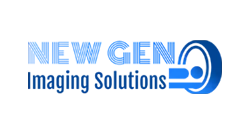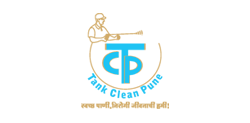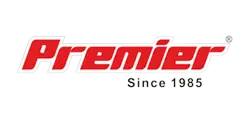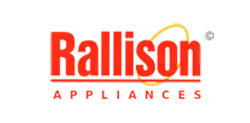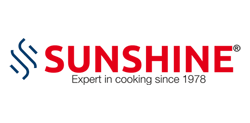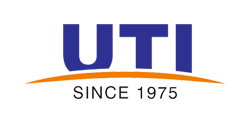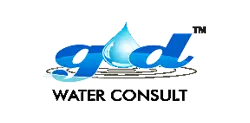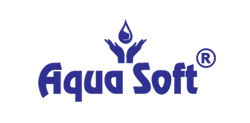 Your Solutions are Here!
Whether you're an electrician, plumber, builder, HVAC technician, locksmith, landscaper, or handyperson, gets best solution with FSM Software.
---
1
Contact us
Feel free to contact us 24*7
Ready to try Service CRM, Please fill out the form below
---
Bring your service business, at one place.