8 Important Features to Consider When Purchasing CRM Software
CRM was the biggest software market worldwide in 2023 and showed no sign of slowing down. The rising demand for CRM Software for Small Businesses has intensified competition. As a result, prices have dropped, and CRMs are now available even to the smallest of businesses. Even freelancers are using CRMs since there are no-cost options available.
Everyone knows that high-quality CRM software can result in a massive expansion of their business, whether you're working at home or your workplace. From centralizing customer information to providing updates on a live basis, CRM software for businesses provides a wide array of valuable options and functions.
Also, thanks to the introduction of mobile CRM applications and apps, managing the business process was never easier. There's no reason to be surprised that organizations of any size switch to CRM solutions to help them achieve greater success.
Features to Consider When Purchasing CRM Software
Selecting the best CRM Field service management software for your company can seem like a rather daunting job. With technology evolving at an alarming rate and with many choices to pick from? What features to consider when purchasing CRM Software?
1. User experience
Each CRM solution helps you collect customer data and use it to enhance business relations and sales. However, they approach it differently, focusing on specific features and functions, as evident in the user interface. Enterprise-level solutions are designed for large corporations with numerous departments interacting with customers and using CRM to manage information and engage with customers. It typically includes a lot of integrations and tabs that your small-sized business might not require.
2. Workflow Automation
When deciding to pick the right Customer Relations Management application for your company, it is important to consider the workflow as they automate the sales.
The different predefined workflows include linking together the related steps, the ability to record tasks and record activities, and creating custom workflows for specific processes. With good workflow management, you would be better able to utilize the information of your customer and utilize the data.
3. Contact Management
Contact management is a fundamental CRM feature that organizes and stores customer and lead data in a central location. It keeps track of a contact's fundamental information like their name, age, address, and industry.
A CRM tool for managing contacts provides a comprehensive view of leads and client information, making it an excellent reference tool for sales reps that want to fulfill the requirements of their prospective customers and customers. Marketing professionals can also create personalized mass email messages using the contact management feature to make lists segmented according to demographics or other behaviors.
4. Sales Automation
Sales automation is a CRM feature used to optimize the sales process by automating essential but non-revenue-generating administrative duties. Many CRM programs can automate basic tasks like data entry, appointment scheduling, and sending follow-up emails. Premium CRM software packages typically have advanced automation tools like lead scoring, sales forecasting, and deal-making.
Whether they're an entrepreneur in a small business or an established company, sales teams of all sizes can benefit from implementing sales automation within your CRM system. With a CRM that can automate mundane but vital tasks, sales representatives can close more deals, develop deeper customer relationships, and increase revenues.
5. Customization
No two businesses are identical; therefore, the most effective CRM Service Management Software will adapt to your business's requirements. Certain CRM software lets users choose the features they wish you want to incorporate into their program. Some also allow you to alter the basic settings, such as including contact fields, selecting the data you want to display on your dashboard, and creating customized reports.
If you require greater customization to customize the software for your specific needs fully, many CRM software companies provide more advanced options through APIs. Developers get the ability to access all of their technical specifications and code to allow for complete modification of their software. This API allows you to integrate your software with other business software the company has in place to streamline procedures.
6. CRM Dashboard
A CRM dashboard is a central point that displays an overview of the most crucial metrics. The CRM Dashboard is constantly updating, making it an excellent tool for teams and managers to design or adjust strategies based on recent data.
It's also beneficial for sales reps looking for an instant update on their progress and upcoming deadlines. Most importantly, the dashboard for CRM is accessible to share, which means that departments that collaborate frequently (like sales and marketing) can easily share another update and tweak their strategies.
7. Lead Management
Lead management is an integral component of any successful company and CRM system since it lets you capture leads and nurture and turn the leads you collect into customers. Different CRM vendors offer different lead management features, ranging from an automated leading scoring and prioritization system to specific lead forms and a lead nurturing feature.
The most effective CRM Software for Small Businesses must always allow you to collect leads through your website's email address, site, or social media. Furthermore, your CRM should have a lead qualification system that allows you to determine the leads most likely to convert into paying customers.
8. Employee Tracking
CRM software is an ideal tool for tracking employee activities and performance. Ensure that the software gives employees an account where they can track their time, work, meeting goals, sales numbers, and many other things.
The software must also allow managers and supervisors access to dashboards which allow them to review individual goals, completed tasks, and other productivity indicators. This could assist managers in writing employee reviews of their performance, devising incentives, rewarding employees who excel and finding the ones who are struggling, and identifying areas for improvement.
Why Should You Use CRM Software for Small Businesses?
When you're beginning your new venture or your company is about to enter the market, chances are you'll have a lot of potential customers, and you may even be able to become familiar with them. There is no need for an instrument or system to manage this data.
As you expand your business, you can catch up with more clients, operate your site, and expand your workforce. However, over the long term, managing your entire customer database using sticky notes, notepads, spreadsheets, and various other tools won't succeed enough. You'll need a method to organize and keep your customer's data in one location.
Small business CRM software program is designed to help flourishing companies handle and organize their customer information all in one place. When large-scale CRM solutions are often heavy, small-sized software is installed easily and used simply and includes features designed to suit small-sized firms at the most affordable cost.
Conclusion
The CRM Service Management Software will assist in achieving significant enhancements in efficiency, productivity, and revenue increase. The most important thing is to analyze your requirements and find the best solution to meet your goals. Whatever the size of your business, it's an excellent idea to outline your needs and expectations in conjunction with your budget to determine the most suitable solution. The primary thing to remember when selecting the right CRM is to stick to simple. Therefore, you must consider these factors before deciding on the ideal system for your business.
---
---
Designed for your industry
Select a category below to learn about Wintac's industry-specific features:
---
We're Trusted by Clients Across Industry Verticals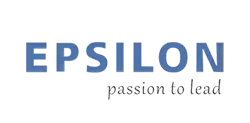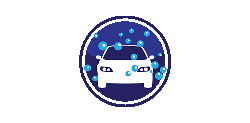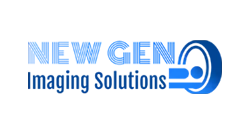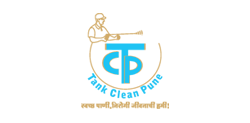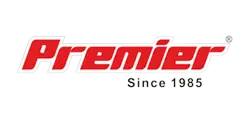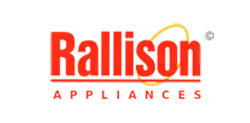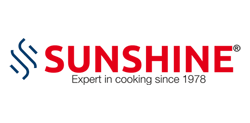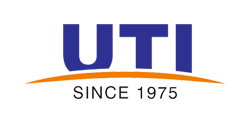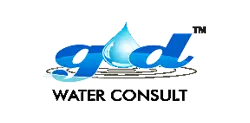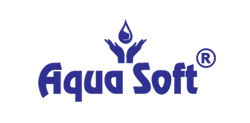 Your Solutions are Here!
Whether you're an electrician, plumber, builder, HVAC technician, locksmith, landscaper, or handyperson, gets best solution with FSM Software.
---
1
Contact us
Feel free to contact us 24*7
Ready to try Service CRM, Please fill out the form below
---
Bring your service business, at one place.